This is a copy of IHMS's weekly news article "

Lion's Roar

" that appeared in
The Western Star
newspaper on Friday, June 15, 2012.
By:

Kiya Morrissey, Bruce Patey, Hannah Sparkes, Maria Reynolds
Here are our regional winners for the YMCA Market Your Thoughts essay contest. Winners recieved a certificate and a cash prize. Pictured above L-R:
Teacher: Mrs. Alison McHugh, Grade 8 winner: Sarah Keeping,
Grade 7
winner: William Goodridge, Grade 9 winner: Brian MacKenzie.
Classes are having their year-end field trips. Pictured above, Ms. Bennett's grade 3/4 class was fortunate enough to spend Wednesday morning at the Chrappa's beautiful orchard.
Last Thursday, Mr. Hancock's grade 5/6 Science class visited the Grenfell Observatory. We want to thank Mrs. Sheppard, Mr. and Mrs Colbourne, Dr. Hamann, Dr. Doug Forbes, and Darlene English for their invaluable help with this event. The class enjoyed their trip and are hoping to go back again on a day when the sky is clearer.
We want to thank Jessica Prince of the Public Library, who spoke to Ms. Bennett's grade 3/4 class regarding the Summer Read-A-Long Program last Friday.
Our school was chosen as MMSB Waste Reduction Hero School, and last week, Ms. Bennett, Teacher Sponsor for our Green Team, was featured in The Evening Telegram.
Last week, all of our kindergarten classes had their graduation. Thank you to our families for their wonderful response to this special event. We also want to thank Ms. Morrall for the beautiful slide show. Copies of the slide show, as well as copies of our musical, The Wizard of Oz, are available by contacting the office.
On Wednesday, Ms. Bennett and Gina Spencer were interviewed by Wendy Woodland of Roger's Cable. Gina won a Citizenship Award at the Western Regional Heritage Fair, and she received video equipment to produce a video. Gina did an amazing job! Please vote for Gina's video at

http://www.canadashistory.ca/Kids/YoungCitizens/Profiles/2012/Gina-S.aspx

and help her to win a trip to Ottawa (One

vote per email address).
The grade 3/4 class would like to thank Max Chrappa's mom and grandmother for having the class to their home on Wednesday. They had a great time seeing the chickens, new eggs, and apple trees.
Ms. Bennett's and Mr. Hancock's classes did a Marine Debris Clean-up Wednesday morning in Curling.
School registration from junior kindergarten to level I for September 2012 is ongoing. We will have a dual stream of kindergarten (full day) to grade 2 (English and French Immersion).

Stars Of The Week
Congratulations to Max Chrappa who placed second in the Primary category for the ACAP Green Building Contest.
Congratulations to the following students who were the school's winners for the YMCA Create-A-Logo Contest: Caylie Blake, Anna Brake, Hailey Colbourne, Vanessa Ford, Jayden Lempri

è

re, Maria Reynolds, and Gina Spencer. They each received a certificate and a YMCA lunch bag.
Congratulations to the following students who were winners for the YMCA Market Your Thoughts competition: Chris Barnes, Kennedi Boland, Abby Companion, Patrick Davis, William Goodridge, Aaron Hancock, Nicole Keeping, Sarah Keeping, Zubia Mahmood, Brian MacKenzie, Claire Reynolds, Jenna Yetman, Anri Vermooten, and Bethany Whelan. They each received a certificate and a YMCA knapsack.
Regional winners in this contest were William Goodridge (grade 7), Sarah Keeping (grade 8), and Brian MacKenzie (grade 9), who each received a certificate and a monetary prize. Congratulations to all.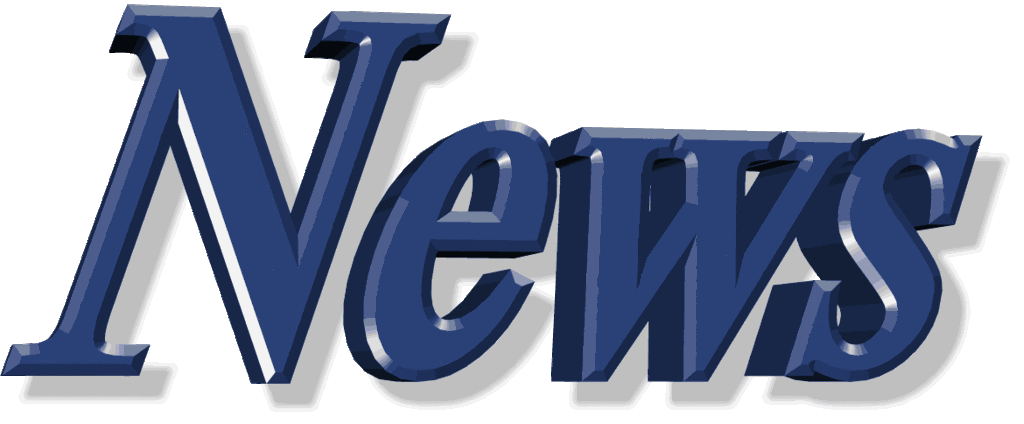 The junior kindergartens are very happy because they have a new teeter-totter and climber for their outdoor playground. They would like to thank Stan Dawe Ltd. for donating a child-size picnic table to their playground.
Mlle. Wight's kindergarten French Immersion class is excited that this was the last full week of school; only 3 more days left and they will be off for the summer! This week, they were busy doing Father's Day activities and crafts, and getting everything all clued up for the year. They would like to say, "Have a great summer, everyone!"
Ms. Dwyer's kindergarten class had a lot of fun at their graduation last week. They enjoyed their swimming trip with their reading buddies on Wednesday. They are doing some special projects for their dads this week and can't wait to give them their Father's Day presents.
Ms. Morrall's kindergarten class had a fabulous week! They made their wonderful dads father's day presents and cards. They also had a teddy bear picnic on Wednesday; it was a lot of fun! To their fabulous daddies, they want to say, "Have the best Father's Day ever; we love you!"
Mme. Perez-Diaz's grade one French Immersion class is finishing their projects on animals and drawing pictures. In Science, they are learning about tools and the work they do. They are talking about families in Health and discussing how they help out at home. The children are all anxious to begin their summer vacation.
Mrs. George's grade one English class was so excited to have Thomas Bradbury's dad, Mark, come in last week and do some theatre/acting activities with them! They are going on their year-end field trip today to Margaret Bowater Park and Centre Bowl. They want to wish all our dads a wonderful Father's Day and all of our readers, a great summer!
Ms. Park's grade two class is doing Father's Day crafts. They were busy this week getting ready for the art show. They are very excited to go on their year-end field trip on Friday.
Ms. Bennett's grade three and four class had a very busy week. They participated in the ACAP Humber Arm Marine Debris Clean-up and went on a year-end field trip to an apple orchard near Little Rapids. Thanks to the Chrappa's for having us. We had a great time!
Ms. Williams' grade five and six class had fun swimming on Wednesday with their kindergarten reading
buddies. They are really looking forward to summer.
Mr. Hancock's junior high and level one class is going on a Field Trip to Bonne Bay Friday. They have been busy this week working on art projects in Enrichment and writing exams. They have also been making preparations for French
café
. The grade 7 to Level I will write their Science exam on Monday morning.
We want to wish all of our dads a happy Father's Day on Sunday!
Weather permitting; we will have Sports Day on Monday.
Our I.H.M.S. Got Talent Show is on Tuesday.
On Wednesday, we will have our Year End Family Mass at 8:30 a.m. followed by our annual Awards Assembly.
For the upcoming days, we can expect some warm weather. Please ensure that your child has the appropriate clothing, sunscreen, sunglasses, and hats for outdoors.