This is a copy of IHMS's weekly news article "Lion's Roar" that appeared in The Western Star newspaper on Friday, June 8, 2012.




By: Keagan Sheppard, Katerina Hamann, Olivia Park and Hailey Colbourne
IHMS recentlyheld its annual Science Fair. Science Fair Awards were presented to thefollowing students: front row (L-R): Hailey Colbourne, Gina Spencer, Clara Ryan, Max Chrappa, and Liam Dawe; Back row (L-R): Brooklynn Companion, Alex Williams, Abby Companion, Nicole Keeping, and Maria Reynolds.
We are celebrating Environment Week at IHMS, and our students' "Let's Build it Green!"Student art challenge work is on display at City Hall.
Our students are really enjoying the new playground. We would like to thank parent volunteer, Chris Brothers, John Cammie, Shawn Dawe, Mark Lombard, and Coen Mackey, and volunteer, Sean King, who helped with the playground equipment installation. Many thanks also to Stan Dawe Ltd., who donated a forklift for unloading the equipment, and Humber Valley Paving, who donated pea stone. Thanks to Mr. Gillard who did safety sessions with all students and teachers.
On Monday, Ms. Bennett's grade three and four class participated in the Ducks Unlimited field trip at the Glynmill Inn Marsh. Thanks to Mr. Hancock for accompanying them on the trip.
On Tuesday morning, the Primary and Elementary Math Provincial Assessments began.
On Thursday evening, all the kindergarten students had their graduation. Congratulations to the kindergarten students in Mlle. Wight's (French Immersion), Miss Morrall's and Ms. Dwyer's classes.
Today is dress up day at the school for the CCSTA's Toonies for Tuition Program.
We want to thank Colemans for supplying the cakes for our "Wizard of Oz" cast party last Friday. They were delicious!
Last Friday, our school had an open donation for Janeway Telethon day.
Last week our junior kindergarten teachers were involved in a workshop regarding after-school program crafts.
We want to extend best wishes to Brittany Randell who finished her work placement in our junior kindergarten program on Friday.
School registration from junior kindergarten to level I for September 2012 is ongoing. We will have a dual stream of kindergarten (full day) to grade 2 (English and French Immersion).

Stars Of The Week
Congratulations to the following winners in the Wildlife Coloring Contest: Gina Spencer (first place, grade 4), Bridgett Sparkes (second place, grade 4), and Kelsey Maxwell (second place, kindergarten).
Congratulations to Clara and Jack Ryan, who participated in the Arthur James Run this past weekend. Clara placed third in the 1 kilometer run.
Congratulations to Clare Coleman, Charlotte Sweetapple, and Hannah Sparkes, who recently performed in Dance Studio West.
Congratulations to the following members of the Saltos Gymnastic Club who performed in their yearend show on Sunday: McKenna Batstone, Simon Boitsefski, Cheyenne Bursey, Keira Clarke, Chloe Colbourne, Hailey Colbourne, Lauren Davis, Ben Hamilton, Sydnee Hynes, Maria Reynolds, Jack Matthews, Sophie Simms, Alyssa Taylor, Mariam Ahmad, Brooke Watton, Jasmine Batstone, Riley Power, Gavin Doman, Abigail Tiller, Sarah Hubley, and Ellie Hamilton.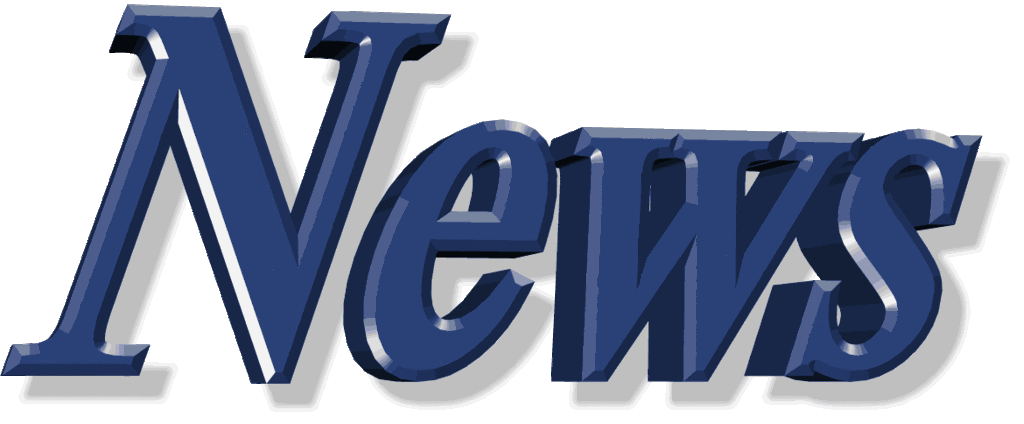 The junior kindergartens are doing Father's day activities this week. They are enjoying the new j.k. playground equipment.
Mlle. Wight's kindergarten French Immersion class was busy finishing up their graduation work for the big day. They were very excited and were practicing a poem for graduation night!
Ms. Dwyer's kindergarten class was very excited about their graduation ceremony. Each of them had a special part to say at graduation, and they had been preparing all week.
Ms. Morrall's kindergarten class is ready for grade one! They had their graduation on Thursday and they feel so grown up! They want to say "Thank you and we love you!" to all of their families, friends, and teachers who came out to support them!
Mme. Perez-Diaz's grade one French Immersion class is adding and subtracting. They are learning about bridges in Science. In Art, they are making animals for Noah's ark. In Health, they are talking about personal hygiene.
Mrs. George's grade one English class is doing addition and subtraction stories in Math. In Health, they are learning about body parts. They made Litter Bugs in Art class using recycled items. They are really looking forward to the Art Show on the 14th!
Ms. Park's grade two class is learning geometry in Math class. They are making shapely critters using the shapes they learned. In Social Studies, they are learning about the environment.
Ms. Bennett's grade three and four class had their Ducks Unlimited field trip this week. It was so much fun! They want to thank TD Friends of the Environment and the Greenwood Inn for being their sponsors. The trip was great and they learned so much.
Ms. Williams' grade five and six class is putting the final touches on their artwork for the Art Show next week. They want to thank Ms. Dwyer's class for inviting them to go on the swim trip coming up next Wednesday.
Mr. Hancock's junior high and level one class is continuing to prepare for exams. In Enrichment, they are doing artwork.
Junior High Exams begin next week.
Monday: Social Studies (Grade 8 – Level I)
Tuesday: Language Arts (Grade 7 – Level I)
Wednesday: Provincial Language Arts Assessment (Grade 9)
Thursday: Math (Grade 7 – Level I )
Wednesday is the final due date for Library books to be returned before summer holidays.
On Thursday evening, June 14th, we will be holding our annual Art Show from 6:30 p.m. to 7:30 p.m. in our gymnasium displaying artwork from all students from junior kindergarten to Level I.