This is a copy of IHMS's weekly news article "Lion's Roar" that appeared in The Western Star newspaper on Friday, April 27, 2012.



By: Vanessa Ford, Douglas MacKenzie, Brooklynn Companion


Immaculate Heart of Mary held an in-school Heritage Fair last Thursday for students from grades 4 through 7. Participants,
(L-R): Alex Williams, Gina Spencer, Olivia Park, and Maria Reynolds will be advancing to the Western Regional Heritage Fair at G.C. Rowe Junior High School on Saturday, May 5
It has been a very busy and exciting week here at Immaculate Heart of Mary School! On Monday, we kicked off our week with Earth Day celebrations in honor of Earth Day, Sunday, April 22. We have also been doing many other activities this week to protect our environment as our school is registered with "Pitch-In Canada" and this year's theme is "Clean Sweep". Some activities have included writing Earth Day resolutions and poetry, playing Earth Day Jeopardy, creating a robot out of lunch litter, and having a "Litterless Lunch Day" at our school.
On Tuesday evening, our school held its first annual Junior High Speak-Off. We would like to applaud our Junior High Students who participated, namely: Kennedi Boland, Abby Companion, Patrick Davis, Sarah Keeping, Zubia Mahmood, Claire Reynolds, and Jenna Yetman. We also want to extend our congratulations and appreciation to Melissa Castillo, who was a guest presenter.

We extend a big congratulation to Claire Reynolds, who was the overall winner of the Speak-Off.

We want to give our sincere thanks to our judges: Ms. Bernice Hillier and Mr. Pat Duke. We also want to thank Mrs. McHugh and Mrs. McCarthy for preparing the students for this special event.
On Wednesday, our Enrichment students went to Colemans at the Gardens to produce their video on "Work Health and Safety". We would like to thank Colemans for providing our students with this great opportunity.

Also on Wednesday, some of our students participated in the Virtual Media Festival Screening at our school.

The students who participated in this event were: Abby Companion and Bethany Whelan (Spirit Video), Kennedi Boland and Jenna Yetman (Enviro Video), William Goodridge (Enviro Photo), Aaron Hancock (Enviro Photo), and Nicole Keeping (Enviro Photo).

They did a terrific job and we thoroughly enjoyed watching their Skype Interviews.
On Thursday, Ms. Bennett and Mrs. King left for Québec City with a group of students from Grade 4 to Level I. We are glad they have the opportunity to experience "la Joie de vivre

à

Québec!"
.

Stars of the Week
We would like to congratulate our Grade 4 to Grade 7 students who did a fantastic job with their Heritage Fair Projects. Congratulations to Olivia Park, Maria Reynolds, Gina Spencer, and Alex Williams, who will represent our school at the Western Regional Heritage Fair on May 5th.

We wish these students all the best! We would like to thank our judges: Mr. Charles Cameron, Miss Lindsay George, and Mr. Jerome Jesseau. Also, we want to extend a thank you to Ms. Dwyer, Ms. Morrall, and Ms. Park for the work they put in organizing the fair.

We give our sincere thanks to our families who came for the viewing of this special event.
Congratulations to Jenna Cammie, who won our Recycling Contest.
Congratulations to Claire Reynolds, who won our first annual Junior High Speak-Off.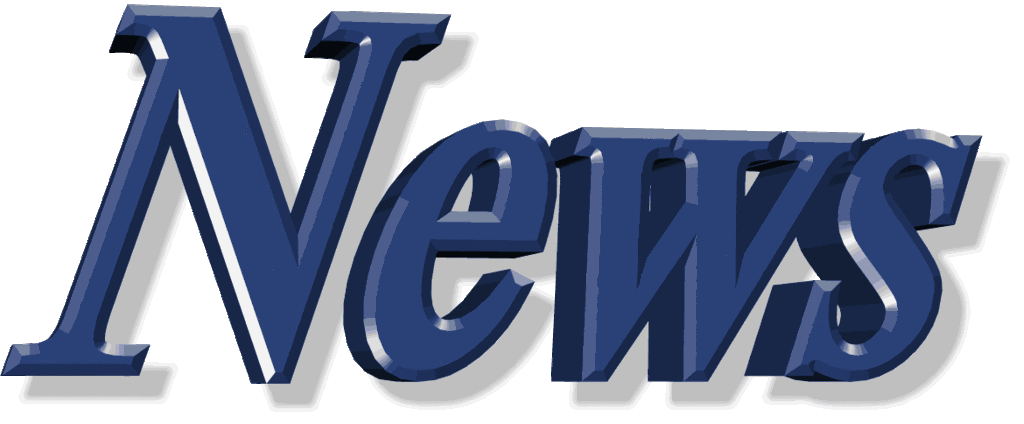 The junior kindergartens are having Orientation for new Kindergarten students on Tuesday, May 1st from 1p.m. to 2:30 p.m. They have been busy with Mother's Day Activities and preparing for the Science Fair.
Ms. Wight's kindergarten French Immersion class is busy with lots of Earth Day activities this week. They are learning new French words that start with the letter "S".
On Earth Day, Ms. Dwyer's kindergarten class made a robot picture out of all the garbage that they had collected. They also made Earth Day Resolutions and did some spring crosswords. The kindergarten students are so excited that they won the recycling contest and they chose swimming as their prize.
Ms. Morrall's kindergarten class is learning about diagrams in Language class, and this week, their diagram is "ch". They are also having lots of fun doing Earth Day activities. Abigail, Max, and Andrew will have more tooth fairy visits as they are losing teeth "left, right, and center".
Ms. Perez-Diaz's grade one French Immersion class is talking about how maple syrup is made and they are also watching their plants grow. As well, the students are doing an author study on Robert Munsch.
Mrs. George's grade one English class is talking about all the ways you can take care of the earth and they are planting seeds. They also had a visit from the Nurse who spoke about caring for our teeth.
Ms. Park's grade two class is learning about dinosaurs. For Earth Day, they made robots using leftovers, such as scrap material.
Ms. Bennett's grade three and four class celebrated Earth Day by playing a game of "Eco-Jeopardy"! Some of the questions were tricky, but the class sure learned a lot about climate change, wildlife, energy, water, and land use!

The students had a Social Studies test on Wednesday. They are excited about their upcoming Wildlife field trip next week!
Ms. Williams' grade five and six class is busy working on writing essays. The grade five students are writing about what person or charity they would give to if they had one hundred dollars. The grade six students are preparing essays for the grade six "Mayor For A Day" contest.

In this contest, students will write to our Mayor, Neville Greeley, telling him what they would do if they were given the opportunity to be Mayor of Corner Brook.
Mr. Hancock's junior high and level one class went to the Speak-Off on Tuesday and is now filming in Enrichment.
Next Monday, April 30, we will celebrate "International Dance Day". Bernice Winsor from the Y.M.C.A. will be doing a dance activity with all students and staff. Monday is also casual day, and our casual day money will be donated to one of our former students, Hailey Kawaja, who will travel to Africa this summer to work on an HIV project in a Health Center.
On Tuesday, we will be welcoming a new group of junior kindergarten students for an orientation session. There will also be an orientation session for kindergarten (English and French Immersion) as well as an orientation for grade one (English and French Immersion). On Tuesday evening at 7:00 p.m. at All Hallow's Church, our grade 3 students will be participating in the "First Reconciliation Celebration".
Grades kindergarten to grade 6 classes will attend the "National Wildlife Exhibit" at the Pepsi Center on Wednesday.

On Wednesday morning, Kindergarten Graduation pictures will be taken.
In lieu of mass on Friday morning, we will celebrate the May Crowning at the All Hallow's Church.

Also, on Friday, the school will hold a Science Fair for grades kindergarten to 6. Parent viewing for the fair will be from 1:30 p.m. to 2:30 p.m. that day.
The Western Regional Heritage Fair will take place on Saturday at G.C. Rowe Junior High School.