This is a copy of IHMS's weekly news article "Lion's Roar" that appeared in The Western Star newspaper on Friday, March 9, 2012.



By: Nathan Anderson, MacKenzie Brothers and Alex Williams



Brian MacKenzie (left) and Aaron Hancock (right) winners of the Most Aesthetically Pleasing Bridge at the National Geoscience and Engineering Month Bridge Building Competition held at the Corner Brook Plaza on Saturday.
On Friday the school celebrated Dr. Seuss's birthday with a special theme day. There were lots of "Thing 1" and "Thing 2" and a whole lot of other characters here. We also hosted the Grade 7 Western Provincial Girls' Basketball Tournament.
Our school Book Fair officially closed on Friday. We surpassed our goal by selling 430 books! Mrs. King dyed her hair blue for one day as promised!
On Saturday the Junior High Students participated in the National Geoscience and Engineering Month Bridge Building Competition at the Corner Brook Plaza. Thank you to Mr. Gillard, Mr. Hancock, Mrs. King and Mrs. McCarthy who came out to watch the bridges being tested. All the bridges did very well.
On Tuesday we celebrated World Math Day, Wednesday was World Spelling Day and Thursday was World Science Day.
On Wednesday report cards were given out and the teachers had meetings with parents.
This week was Milk Spirit Week and Education Week. The theme of Education Week is TechKNOWLEDGEy. On Wednesday we had a JH vs teachers basketball game. Player of the game awards were given to Kennedi Boland and Chris Barnes for the students' team. Mr. Hancock and Ms. Rozee won for the teachers' team.
During the month of March we are participating in the MMSB Top Your Total Campaign. The goal is to recycle more than your monthly average. We have to recycle more than 9,001 beverage containers. Anyone wishing to donate can drop them off at Scotia Recycling for IHMS or drop them off at our school. We have a chance to win $10,000!
March is nutrition month. To celebrate we are focusing on a different fruit each week. This week is organges! We have had trivia, jokes and special activities, and have enjoyed eating oranges in the breakfast program.

Stars of the Week
Congratulations to Brian MacKenzie and Aaron Hancock who won the Most Aesthetically Pleasing award for their bridge at the competition on Saturday.
Congratulations to basketball players Nicole Keeping, Abigail Companion, Bethany Whelan and Maria Reynolds who won player of the game awards last weekend in the grade 7 tournament.

Thank you to Mr. Taaffe and Mr. Whelan for coaching the team and hosting the tournament.
Congratulations to figure skaters Caylie Blake, Kennedi Boland, Olivia Park and Bethany Whelan who competed in the Provincial Figure Skating Competition in Grand Falls last weekend. Caylie won a gold medal in the pre-juvenile category and Bethany won a bronze in the Juvenile Category. Congratulations to all the skaters on a great job.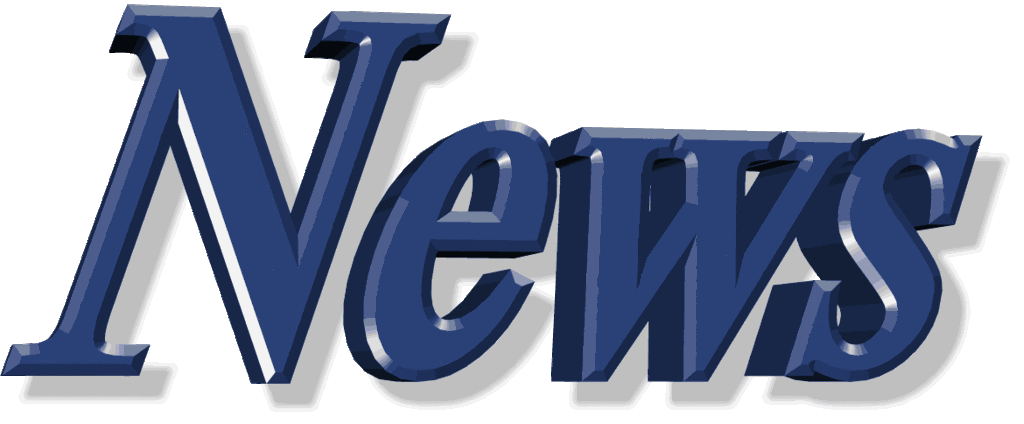 The junior kindergarten classes are celebrating Education week with guest speakers of various occupations such as Staff Sergeant Mark Hancock of the RCMP, Ms. Jennifer Lambswood nursing instructor at the school of nursing, and Deputy Fire Chief Bill Griffin.
Mlle. Wight's Kindergarten French Immersion class is learning the letter "o", and learning a lot of new words. They did an art activity for March month which came in like a lion.
Ms. Morrall's Kindergarten English class had a great week. The parents came in on Wednesday for parent teacher interviews to hear all about the wonderful things the kids did this term. They are also learning about the letter "d" and learning the sight words: best, car, ride, please, and give.
Ms. Dwyer's Kindergarten English class is learning the letter "b". They are participating in a lot of fun activities including math and spelling games. Also Kelsey lost her first tooth this week.
Mme. Perez-Diaz's grade one French Immersion class is now skip counting by 2, 5, and 10. In science they are learning about living and non-living things. They are also talking about textured art collages.
Mrs. George's grade one English class had a very busy week! They invited Mrs. King in to talk about school life when she was in grade one. It sure was different back then! They really enjoyed the competitions with other students from around the world on world math day. They are reading chapter books now and loving it!
Ms. Park's grade two class is very excited to be doing a project for the SPCA. They are collecting items and donations to give to the animals who need our help. They are also choosing a job and finding pictures of what he jobs look like today and what they looked like in the past. They had a great time doing activities for world math day!
Ms. Bennett's grade three and four class celebrated world math day by answering hundreds of math questions in an online competition with children all over the globe. The grade 3's are starting fractions in math and the grade 4's are still learning about multiplication and division. The grade 4's are very excited to be starting speeches for the elementary speak off in April.
Mrs. McCarthy's grade five and six class celebrated Dr. Seuss's birthday on Friday by reading The Lorax, holding an environmental discussion and doing other activities about looking after our Earth. They had a math test this week and are starting to write speeches next week.
Mr. Hancock's junior high and level 1 class had a great time playing against the teachers to celebrate Education Week. Everyone's bridge did extremely well at the competition on the weekend. Pictured below, Anri Vermooten, Abigail Companion and Claire Reynolds's bridge held 88 kilograms before it broke!
Coming Up
The Knights of Columbus is hosting a free throw basketball tournament this Sunday beginning at noon.
There is no school on Monday because the teachers are having a professional development day.
Tuesday night is the IHMS pre-festival Showcase for the Rotary Music Festival. It starts at 7 pm and is $5 in aid of the playground project.
The Student Leadership Council is taking orders for chocolate coins for St. Patrick's Day. Coins can be ordered from Tuesday to Thursday for $0.25 and will be delivered on Friday. Friday is also a green theme day.
Our annual St. Patrick's Day potluck dinner is March 17 from 5-7 pm.