This is a copy of IHMS's weekly news article "Lion's Roar" that appeared in The Western Star newspaper on Friday, March 2, 2012.
By: Brooklynn Companion, Vanessa Ford and Douglas MacKenzie
Brooke Watton with her father and brother wearing pink for Bully Awareness Day on Wednesday
This week we had our spring Book Fair. The theme was Book Luau. Thank you to Ms. Bennett and Mrs. McCarthy for organizing the fair and all the teachers who helped with set-up and family night on Tuesday. Keira Clarke won the family door prize. She received $25 for her family and Ms. Morrall got $25 for the class. Sam Antle correctly guessed the number of fruit candies and won a book fair coupon. Jackson Ganz, Brooke Ruth, Clara Ryan, Gina Spencer, Sadie MacDonnell and Hailey Colbourne also won book prizes in the trivia contest. Our goal was to sell 420 books. Mrs. King promised to come to school with blue spiked hair if we met our goal. Stay tuned for next week's news to see if we reached our goal!
On Wednesday we had Leap Day activities in the gym at lunch organized by Mr. Gillard and the grade 5/6 class. We also wore pink for anti-bullying day and raised money for Labauch Literacy.
Today is Dr. Seuss' birthday. We are having a theme day to celebrate and classes are doing Dr. Seuss activities and reading his books.

We are also having a pep rally today for the Grade 7 girls who will play in the Western Provincial Basketball Tournament held at our school this weekend.
The Canadian Parents for French donated some great educational games to our French Immersion program!
This week we welcomed second year nursing students to our school who are doing a work placement with our junior kindergarten and kindergarten classes. The nurses are: Erika Allen, Karla Ayre, Dawn Buckle, Byron Bussey, Tiffany Gillingham, Krystal Hackett, Erin O'Connor, Crystal Spontaneo, Ashley Sutton, Laura Terry and Edmund Walsh.
During the month of March we are participating in the MMSB Top Your Total Campaign. The goal is to recycle more than your monthly average. We have to recycle more than 9,001 beverage containers. Anyone wishing to donate can drop them off at Scotia Recycling for IHMS or drop them off at our school. We have a chance to win $10,000!
Our school was sad to hear about Father Kelly's death this week. We are thinking about his family and saying special prayers in chapel.

Stars of the Week
Mickey Mouse from Fantasia!
Congratulations to our school on winning first prize in the Elementary School Snow Sculpture Contest for the Corner Brook Winter Carnival for our sculpture of Mickey Mouse from Fantasia, pictured above.
Congratulations to our spellers Clara Ryan, Gina Spencer, Alex Williams, Olivia Park, Maria Reynolds and Hannah Sparkes who participated in the Winter Carnival Spelling Bee last week. They all did great!
Congratulations to the grade 6 girls' basketball team who played in the Grade 6 Western Provincial Girls' Basketball Tournament last weekend. The girls won two games and lost two games. Congratulations to Maria Reynolds, MacKenzie Brothers, Hannah Sparkes and Katerina Hamann who won player of the game awards. Thank you to Mr. Whelan for coaching the team and all the parents who supported the girls.
Congratulations to Matti Azizan, Summer Ingram, Emily Jackson, Liam MacArthur, Colin Spencer and Gavin Staples who received honourable mentions in the Heritage Fair poster contest.
Congratulations to R.B. Matthews, Brandon Brake, Adam Lambswood, Coen MacKey, Will Brothers, Wesley Torraville, Liam MacArthur and Caleb Rashleigh who participated in a Timbit Hockey Tournament this past weekend.
Congratulations to Anna Brake who won a gold medal in the Pre-Preliminary category at the Figure Skating Competition in Stephenville last weekend. Also congratulations to Claire Brake and Abigail Woodford on their Canskate Merit Award.
Congratulations to Syndee Hynes who won a bronze medal at a cross-country ski competition in Gander last weekend.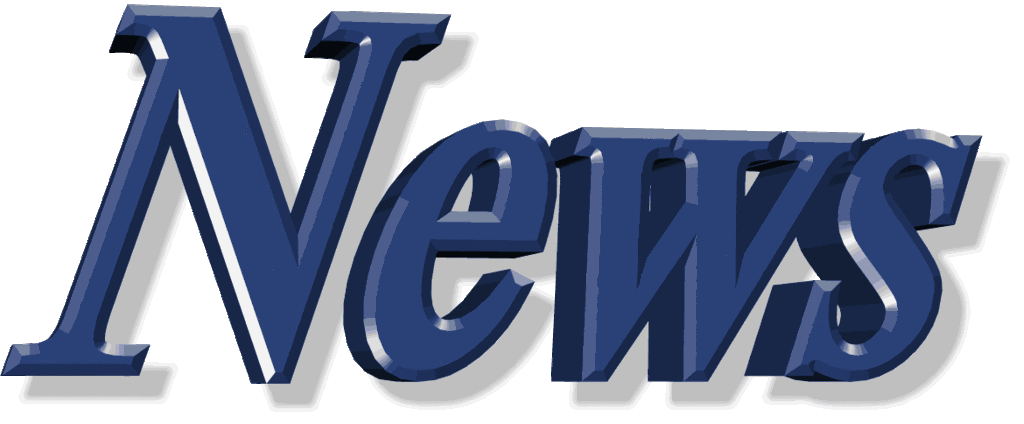 The junior kindergarten classes are making" I am special" self portraits and doing predictions about March month lions and lambs.
Mlle. Wight's Kindergarten French Immersion class is working on March activities and learning new French vocabulary. The students really enjoyed the Leap Day activities.
Ms. Morrall's Kindergarten English class is having another busy week! They would like to welcome their nursing students Crystal Spontaneo and Byron Bussey who will be visiting their class on Monday mornings until April 4th. Andrew lost another tooth this week. On Sunday Claire and Abigail participated in the Stephenville Skating Club 2012 Leap Challenge. Great job! Their weekly letter is "o".
Ms. Dwyer's Kindergarten English class is working on the letter "o". In science they are examining the world around them.
Mme. Perez-Diaz's grade one French Immersion class is showing a lot of improvement in their French vocabulary and reading skills. Mme Perez-Diaz is very impressed with the students. They are very excited about Dr. Seuss's Birthday today.
Mrs. George's grade one English class is learning about ways to change materials in science. They also had lots of fun popping popcorn and making jello. They are excited about Dr. Seuss day today.
Ms. Park's grade two class is making lions and lambs for the month of March. They are researching arctic animals and learning about the importance of volunteers in our community.
Ms. Bennett's grade three and four class enjoyed attending the book fair this week, it was a lot of fun. They completed four more energy challenges for the energy diet challenge. The grade 4's have completed their novel study on Charlotte's Web.
Mrs. McCarthy's grade five and six class did the Pascal Math Test this week. Next week they are starting a new unit in math. They had a great time leading the Leap Day activities on Wednesday in the gym.
Mr. Hancock's junior high and level 1 class has their bridge competition this Saturday at the Corner Brook Plaza starting at 10 am.

The grade 7's started the Market Your Thoughts Business essays this week. Bethany and Kennedi are travelling to Grand Falls this weekend for a skating competition. Good luck, girls!
Coming Up