This is a copy of IHMS's weekly news article "Lion's Roar" that appeared in The Western Star newspaper on Friday, May 11, 2012.




By: Katerina Hamann, Olivia Park, Hailey Colbourne, Keagan Sheppard
Immaculate Heart of Mary School will host a Drive one 4UR School Event sponsored by Humber Motors Ford on Saturday. From left to right: Chris Barnes, Douglas MacKenzie, and Hannah Sparkes.
We have a lot of stars to congratulate and a lot of people to thank this week at Immaculate Heart of Mary!
This week is International Composting Week and our Green Team is doing great work this week, and every week, with our composting program.
The grade 6 to 9 band students would like to thank Sarah Marshall, a flute student from the University of Prince Edward Island, and former private student of Mrs. McHugh, who came in to do a workshop with the flute players. The students enjoyed it, and learned a lot. Ms. Marshall said she enjoyed it too! We are hoping she will be back soon to help us with our "Selections from Glee".
On Tuesday at lunch time, Mr. Gillard had his head shaved for the Heart and Stroke Foundation. He challenged our students to raise $2,5000 for the Jump Rope for Heart Fundraiser, and they raised more than $3,300.! Maria Reynolds brought in $299.50 and earned the right to shave Mr. Gillard's head. Assisting Maria was Mr. Greg Taaffe.
Also on Tuesday, our staff members had another meeting regarding our Model Greenhouse Project. We would like to thank Mr. Sean Dolter of Model Greenhouse and Mr. Blaine Hussey of the Department of Agriculture who met again with us regarding this project.
On Thursday students participated in The Jump Rope for Heart.
There will be no mass today, Friday, due to a funeral.

Stars of the Week
Congratulations to the ten medalists from the Science Fair:
Abby Companion, Brooklyn Companion, Max Chrappa, Hailey Colbourne, Clara Ryan, Liam Dawe, Nicole Keeping, Maria Reynolds, Gina Spencer, and Alex Williams.

We also want to congratulate and thank all of our participants. The projects were awesome and our judges had a very difficult time making a decision. We want to thank our judges, Mr. Cecil Lake, Mr. Mark Fitzpatrick, and Mr. Chris Wellman.

We also want to give thanks to our families for their wonderful response to our Science Fair!
Congratulations to Kennedi Boland, Abby Companion, Nicole Keeping, Maria Reynolds, Gina Spencer and Alex Williams on their advancement to the Western Regional Heritage Fair on Saturday, May 5th. Congratulations to Olivia Park who was also chosen to advance to the Western Regional Heritage Fair, but was unable to attend as she was on vacation. Congratulations to Gina Spencer whose project was chosen for a Citizenship Award. Gina was the recipient of a video camera that she will now use to videotape her project that has to be submitted for a national contest. All the best to you, Gina in the national contest! Congratulations to Kennedi Boland, who was a winner of a Scavenger Hunt at the Heritage Fair. We would like to extend our congratulations to all the participants of the fair.
The grade six students participated in the Mayor for a Day Contest as part of Municipal Awareness week. All participants had very good essays, and we want to thank you all for your great effort and excellent writing! Congratulations to Hannah Sparkes, one of the participants in this contest, who was chosen as a Councillor for the Mock Council Meeting at City Hall on Monday evening. Hannah was a very strong representative of our school at the meeting, and she did a terrific job! We would like to thank Ms. Williams for the work that she did in preparing the grade six students for this contest. We also want to thank Mayor Neville Greeley and his Councillors for allowing our students to have this opportunity.
This past weekend, Caylie Blake, Brooklyn Companion, Kennedi Boland, Anna Brake, Abby Companion and Bethany Whelan were involved in a Figure Skating Test Event. The girls skated really well and passed all of their tests. Congratulations to Bethany Whelan who did her gold free skate test which earned her a gold pin. Congratulations to all the skaters!
This past weekend, Lauren Davis participated in a gymnastics competition in Gander. We give our congratulations to Lauren who won a medal at the competition.
Congratulations to Carter Bromley, Sam Antle, Adam Lamswood, Ryan Lombard, Caleb Rashleigh, Wesley Torraville, and Coen Mackey who each received a medal at the Annual Corner Brook Minor Hockey Year End Banquet.
At the Silver Blades Annual Year End Banquet, Abigail Woodford was the recipient of the Spirit of Can Skating Award; Caylie Blake was the recipient of the Most Improved Competitive Skater Award; and Bethany Whelan was the recipient of the Maude Fraser Memorial Scholarship. Congratulations to all!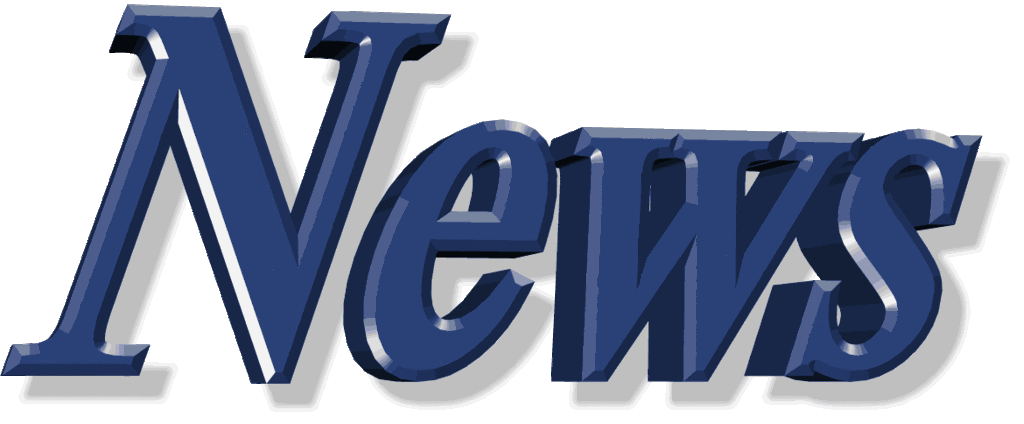 The junior kindergarten class would like to welcome Ms. Brittany Randell who is doing her work term in the junior kindergarten program with the College of the North Atlantic. They are happy to have Ms. Randell with them! They would like to thank Ben Guy, Deanne O'Reilly, and Janet Barry for making the flower head dresses for the JK classroom for The Wizard of Oz play. They would also like to thank the O'Reilly family for donating the cost of the head dresses to the Wizard of Oz productions. The junior kindergartens are finishing up their Mother's Day activities. They are learning the importance of their mothers.
Ms. Wight's kindergarten French Immersion class is doing Mother's Day activities and crafts. They are learning new words that begin with the letter "U".
Ms. Dwyer's kindergarten class had two special visitors this week, Captain Gavin and Pirate Gordon. Ms. Dwyer's class has just finished learning addition, and they are also starting to learn how to subtract. They are looking forward to being sunflowers in our The Wizard of Oz play. They have been talking about different types of soil and are learning to read. They love to learn!
Ms. Morrall's kindergarten class worked very hard on their Mother's Day crafts this week! They had fun at their first Teddy Bear Picnic on Wednesday. They would like to wish "Happy Mother's Day!" to all of our wonderful moms!
Ms. Perez-Diaz's grade one French Immersion class is having fun exploring Robert Munsch's books in their author study. They really enjoyed making modelling clay boats for their Science Fair experiment. Also, they are comparing the growth of plants, animals, and people in Science. They are learning about healthy beverage choices in Health.
Mrs. George's grade one English class is learning about signs and symbols on maps and globes in Social Studies. In Science, they are identifying common characteristics of humans, animals, and plants, and what makes each unique. They want to wish all our moms a super-fantastic Mother's Day!
In Ms. Park's grade two class, each of the students has picked a dinosaur of interest to them and is now doing research. They are also learning about how water is absorbed into the air in Science. The grade two's are very excited to be practicing for the musical, The Wizard of Oz.
Ms. Bennett's grade three and four class is looking forward to The Wizard of Oz performances next Wednesday and Thursday. This week in Math, they learned to tell time. They also learned that there aren't enough hours in a day! They are so busy!
Ms. Williams' grade five and six class has just begun an author study on Roald Dahl. On Tuesday afternoon, they had a lot of fun participating in a Summer Safety Scavenger Hunt on the school grounds. The grade five and six students would like to thank Mr. Josh Penney and public health nurse, Ms. April Dakins, for organizing and leading them in the scavenger hunt, and for teaching them important facts about summer safety.
Mr. Hancock's junior high and level one class is preparing for The Wizard of Oz play. They are making slideshows in computer class, and they have a Science test this week.
This weekend our girls' elementary soccer team is involved in an indoor elementary soccer tournament at Sacred Heart. Their first game is at 4:00 p.m. today!
This Saturday (tomorrow), from 9:00 a.m. to 4:00 p.m., our school will host a Drive One 4UR School Event sponsored by Humber Motors Ford. This event will be held right on our school parking lot. For every person who test drives one of ten Ford vehicles, Ford will donate $20 to our school in aid of our Playground. Only one person per household is able to participate. There is no fee, and it will only require as little as ten minutes of your time. This is a great chance for our school to raise $6,000 in one day! Please come and support this fundraiser in aid of our Community School Playground Project. So many children in our community will be able to use this playground. All you need to bring is your driver's license.
Tuesday, May 15th is International Day of Families.
Our students and Mr. Graham are busy preparing for the musical, The Wizard of Oz, which will take place in our gymnasium on Wednesday, May 16th and Thursday, May 17th. The performances are at 7:00 p.m. each evening. The cost is $8.00 for adults and $5.00 for students. Tickets are available at the door.
We wish all our mothers a "Happy Mother's Day!" on Sunday, May 13th.