This is a copy of IHMS's weekly news article "Lion's Roar" that appeared in The Western Star newspaper on Friday, May 4, 2012.



By: Alex Williams, Nathan Anderson, MacKenzie Brothers
G
roup photo taken in front of La Porte Saint Louis,
Québec City.
Front Left-Right: Patrick Davis, Brian MacKenzie, Aaron Hancock, Melissa Castillo, Jenna Yetman, Abby Companion, Hailey Colbourne, Tyra Ruth, Brooklyn Companion and Will Goodridge. Back: Ms. Simone Bennett and Mrs. Elaine King
Last week, Ms. Bennett and Mrs. King travelled to Québec City with a group of students from grade 4 to Level I. They had many rich cultural experiences in Québec City. One of these experiences was a guided walking tour of upper and lower Québec City. The students also had the opportunity to visit the Martello Tower where they actively participated in defending the city as a soldier posted on the Plains of Abraham. The group toured La Citadelle de Québec, the Artillary Park, and the Interpretation Centre of Place Royale. They also visited Montmorency Falls,

Sainte-Anne-de-Beaupré, Sugar Shack, and the Copper Shoppe. Students also enjoyed participating in cultural activities with different "chansonniers". The students and staff who had the opportunity to take part in this wonderful trip would like to thank Ms. Tracy Kreuzburg, Ms. Janet Murphy Goodridge, and George and Brada Tucker who accompanied the group.
On Monday our school celebrated "International Dance Day". We want to thank Bernice Winsor from the Y.M.C.A., who led all our students and staff in a fun dance activity called "Zumba"! Monday was also casual day and we raised $115.00 for one of our former students, Hailey Kawaja, who will be doing a work placement this summer in Kenya.
On Tuesday, we held an orientation session for students who are enrolled for September 2012 for both junior kindergarten and kindergarten (French Immersion and English). Our corridors saw many new faces, and everyone is looking forward to seeing them again in September. Also, on Tuesday evening, Sam Antle, William Bennett, Liam Dawe, Chenoah Park, and Jack Ryan celebrated their first Reconciliation at All Hallow's Church. They would like to thank Mrs. George and Msgr. Gale for organizing the celebration.
Wednesday was a "Screen Free Day" at our school. Also, the kindergarten to grade 6 students went to the National Wildlife Exhibition at the Pepsi Centre in honour of National Wildlife week. Kindergarten Graduation pictures were also taken on Wednesday. The kindergarten Graduation will take place on June 7th at 6:00 p.m.
This afternoon, we enjoyed presenting our projects which we worked so hard to prepare for our annual in-school Science Fair. Thank you to all the parents who came to view our projects.

Stars of the Week
Congratulations to Nathan Gillingham who won two medals in Tae Kwon Do!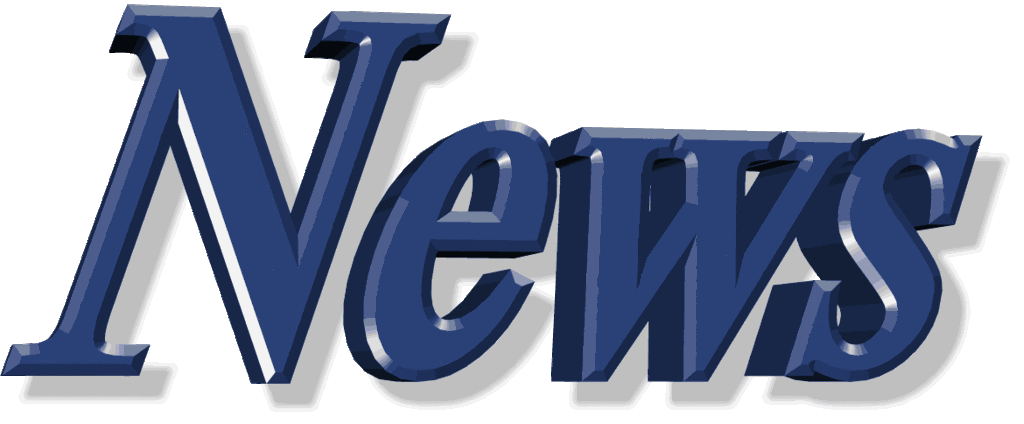 The junior kindergartens would like to thank Lorraine Burton from Leisure World who donated a big box full of art supplies to their class. The J.K. students were doing experiments all week to prepare for the Science Fair. As well, they did many Mother's Day Activities. Orientation for new junior kindergartens for September 2012 took place on Tuesday, while our present junior kindergartens went to kindergarten class for their orientation.
Ms. Wight's kindergarten French Immersion class was very excited and had a great time at the "Living with Wildlife" field trip at the Pepsi Center. Ms. Wight's class is learning new words beginning with the letter "T".
Ms. Dwyer's kindergarten class went to grade one for orientation this week. Also they had their graduation pictures taken. The students were very excited about the Wildlife Exhibition and the Science Fair.
Ms. Morrall's kindergarten class is having a great week! They all looked beautiful on Wednesday for their graduation pictures! They are growing up! They are learning how to add with manipulatives in Math class and are learning about the digraph "sh".
Ms. Perez-Diaz's grade one French Immersion class is growing tomato plants. They are learning about 3D shapes in Math, and, in Science, they are learning about breathing.
Mrs. George's grade one English class had a fabulous time at the Wildlife Exhibition on Wednesday! Thanks to Ali and Ara's mom and Makayla's Nan and Pop who came and helped out. The students in Mrs. George's class are learning about tangrams in Math, and they were doing lots of experiments throughout the week for our Science Fair.
Ms. Park's grade two class is learning how lifestyles in the past were different from today. They are also making predictions about the future. The grade two's are also learning about evaporation. They really enjoyed going to the Wildlife Exhibition.
Ms. Bennett's grade three and four class had a great time at the National Wildlife Exhibition at the Pepsi Centre on Wednesday. They also had an exciting week because they had a Skype Video chat with dental workers who took the money they raised to Haiti! It was very cool!
Ms. Williams' grade five and six class really enjoyed the Science Fair. The grade five class had their last spelling test for the year on Wednesday, while the grade six class had their last spelling test last Wednesday (Yahoo!). Both classes learned more about pronouns this week and how to use them correctly in the subjective, objective, and possessive cases.
Mr. Hancock's junior high and level one class worked hard this week as they had lots of tests and quizzes. They also worked hard on their Science Fair projects and enjoyed presenting them today. They just finished their television commercials and their "Work Place Safety Hazard" video.
On Thursday, May 10th, our school will participate in "Jump Rope for Heart". This will be a casual dress day.
This Saturday, May 5th, Kennedi Boland, Abby Companion, Nicole Keeping, Maria Reynolds, Gina Spencer, and Alex Williams will be participating in the Western Regional Heritage Fair at G.C.Rowe. We want to wish these students "Congratulations and all the best!" The fair is open to the public for viewing from 1:45 p.m. to 2:30 p.m.
We also would like to wish all the best to Lauren Davis, who will participate in a gymnastics competition in Gander this weekend.
Congratulations and best of luck to Caylie Blake, Kennedi Boland, Anna Brake, Abby Companion, Brooklyn Companion, and Bethany Whelan, who will be involved in a figure skating test day this Saturday and Sunday.
Next Saturday, May 12th, our school has been invited to host a Drive One 4UR Community Drive One 4UR School Event, sponsored by Ford of Canada. It will take place from 9:00 a.m. to 4:00 p.m. on our school parking lot. It costs nothing to participate and it will only take a few minutes of your time. This is a fundraiser for our community playground project and we have the opportunity to raise $6000.00 dollars. We will receive $20.00 dollars per test drive/one per household. Please bring your driver's license.