This is a copy of IHMS's weekly news article "Lion's Roar" that appeared in The Western Star newspaper on Friday, February 18, 2012.



By: Hailey Colbourne, Olivia Park and Katerina Hamann



Picture from Ms. Crocker and Mrs. Dick's JK class on Valentine's Day. (L-R): Elinor Hamilton, Lea Lainey, Megan Locke, Georgia Rogers, Avah Fitzgerald, Abigial Tiller and (front): Sarah Humbley.
On Monday we had the 100th day of school. We had a theme day and lots of fun hundredth day activities.
On Tuesday the Student Leadership Council delivered their chocolate hearts and carnations for Valentine's Day. We had a red and pink theme day and many classes had parties and special activities.
On Thursday we celebrated National Flag Day. Each class celebrated a different province or territory. In the afternoon we had Winter Carnival fun activities and made our annual snow sculpture. Thank you to Mr. Gillard for organizing the day's activities.
Mr. Kevin Pearce has been working hard in our school this week volunteering to refurbish our religious statues. Thank you, they look awesome!
Today our school is hosting the grade 5 Western Provincial Girls' Basketball Championships. This afternoon we are having a special pep rally to celebrate the team. The first game is at 3:30 pm.
The school choir is signing at the opening of the winter carnival at the old town hall tonight. Happy Winter Carnival everyone!
Our school Avon Fundraiser organized by Ms. Jennifer Park raised $840 for the playground project. Thank you to everyone who supported this fundraiser.

Stars of the Week
Congratulations to our students, staff and families on winning the Recycle My Cell Challenge again this year.

We collected over 1,300 used cell phones

. As a school we collected the most cell phones across Canada. We had a special awards ceremony in our school gym for the big announcement. Special guests included Mr. Terry French, Minister of Environment, Mr. Leigh Puddister CEO of MMSB, Mayor Neville Greely, and special messages from Mr. Bernard Lord CEO of Canadian Wireless Telecommunication Association.

Thank you to Abigail Companion for filming, Mr. Graham and the choir for singing and for Mr. Gillard for looking after setting up the sound system. See pictures below along with a link to the NTV broadcast of the ceremony.
Mrs. Elaine King, Director of Education
Mr. Terry French, Minister of Environment
Mr. Terry French, Minister of Environment
Mr. Leigh Puddister CEO of MMSB
Mr. Bernard Lord CEO of Canadian Wireless Telecommunication Association
Mr. Vaughn Granter, Mr. Leigh Puddister, Abigail Companion, Claire Reynolds, Brian Mackenzie and Mr. Terry French
Click on the following link to view the NTV news announcement regarding our Recycling Award.
Congratulations to Mr. Gillard and our students on receiving the Gold Award for quality physical education this year.
Congratulations to Keely Brothers who competed in gymnastics last weekend in Mount Pearl. She placed second on bars and third on vault.
Congratulations to Sam Antle whose team won gold last weekend in Port Aux Basques and Wesley Torraville whose team won a silver medal in Deer Lake.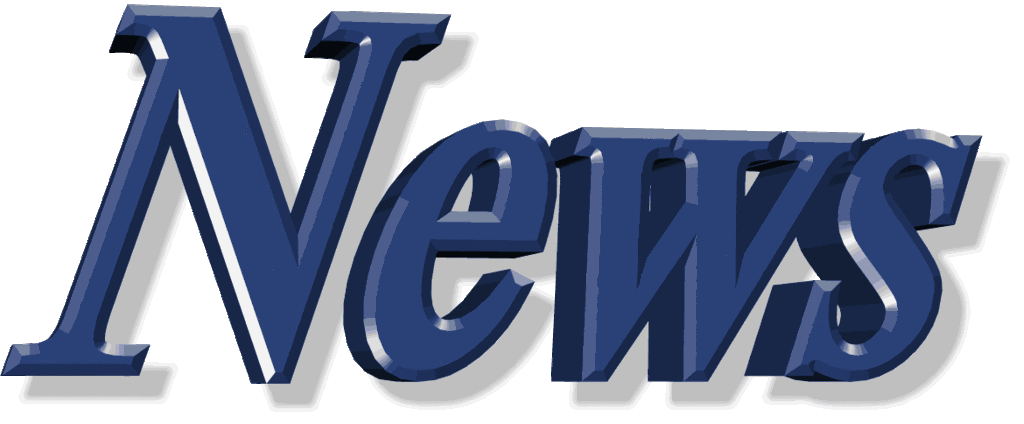 The junior kindergarten classes are starting to learn all about me. They are also beginning their Easter crafts.
Mlle. Wight's Kindergarten French Immersion class had a great time on the 100th day and Valentine's Day this week.
Ms. Morrall's Kindergarten English class is having a wonderful week. They celebrated Valentine's Day, Flag Day and the 100th day. They are learning about the letter "u". Ryan will be having a visit from the tooth fairy this week as he lost his first tooth on Wednesday.
Ms. Dwyer's Kindergarten English class is doing the letter "u". They did some Valentine's Day crafts and they had a great time on Flag day. Their class represented Nova Scotia on Flag Day.
Mme. Perez-Diaz's grade one French Immersion class made Valentine's Day crafts and had a fun 100th day of school. They shared their favourite parts in their books.
Mrs. George's grade one English class had a great week. They were very busy counting their 100th day collections and celebrating Valentine's Day and Flag Day.
Ms. Park's grade two class had fun celebrating the 100th day of school. They made cool Valentine's Day valentine holders in the shape of cars. They are doing student of the week writing and learning about simple machines in science.
Ms. Bennett's grade three and four class finished their cross country skiing program this week. They skied down "Cartoon Alley" which was very cool. They would like to thank the awesome staff at Blow Me Down for a great four weeks. They celebrated the 100th day of school and Valentine's Day. They are looking forward to Carnival Day. They welcome a new student named Clarissa Patey to their class.
Mrs. McCarthy's grade five and six class has a new grade 5 student this week named Bruce Patey. In Math the grade 5's are learning about measurement and the grade 6's are learning about improper fractions. In language they are writing paragraphs about favourite pictures.
Mr. Hancock's junior high and level 1 class is working on a play for the Regional Drama Festival called "The Monsters Under the Bed".

They grade 8 and 9 students are writing research papers and the grade 7's are reading about Amelia Earhart in language class.
Coming Up
Winter Carnival day is Monday, February 20th. School will be closed.
On Tuesday we will celebrate Shrove Tuesday with pancakes. Mass this week will be on Wednesday instead of Friday for Ash Wednesday.
The Winter Carnival Spelling Bee is being hosted at St. Gerard's on Wednesday night at 7pm. Good luck to all our s-p-e-l-l-e-r-s!